Among the stone – paved streets, the old clock striking the hours, the tolling of the bells and the Mother Church – right there – in this seafaring village flocking with life, time takes on another meaning. The heart of such a lively and welcoming town – the cradle of Sei Stelle Mama, a welcoming and prominent reality, that rules the square while embracing it.
From here, from this special spot, you smell the scent of the nearby sea and appreciate the sweetness of this land.
Apulian jewel
Exposed vaults, crystal and stone details, marble and corten steel, antique flooring, design furniture, embellish the rooms while giving them a timeless charm. Within such vibrant spaces of this Apulian jewel of hospitality, everything is tailored to give the guest an authentic welcome. An elegant choice for an elegant stay – a special place for your most cherished memories.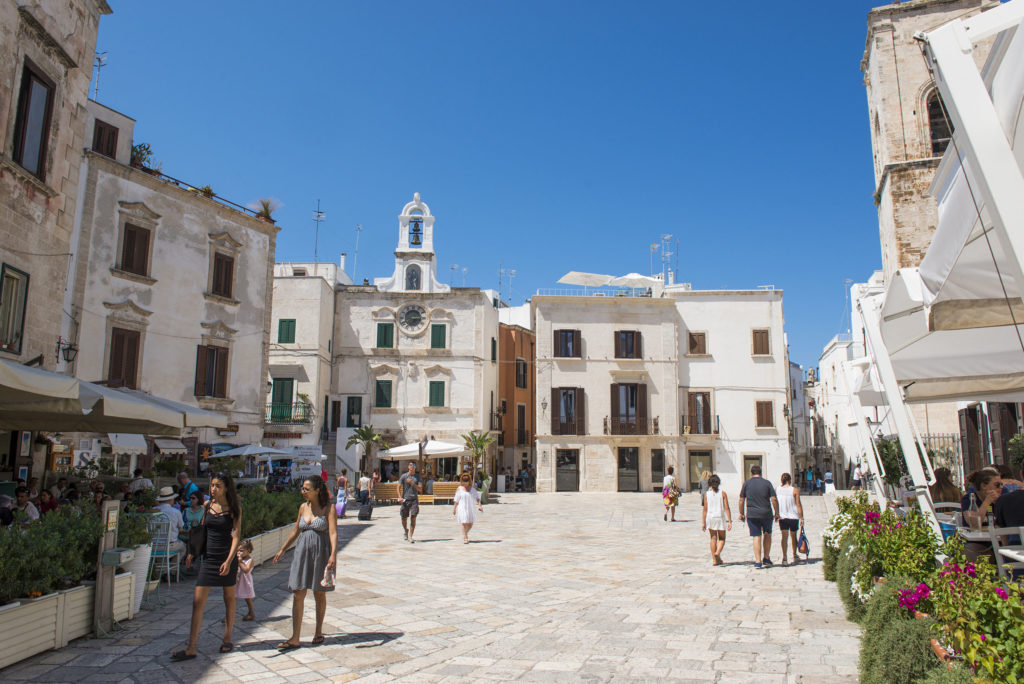 Crystal lift
Inside the historic building, the precious natural light spreads evenly thanks to the presence of a panoramic elevator. And so, as not to lose a single moment of such charm, even while moving up, the cabin with crystal walls allows to see details of the building, thus enriching the elevator ride of fascination.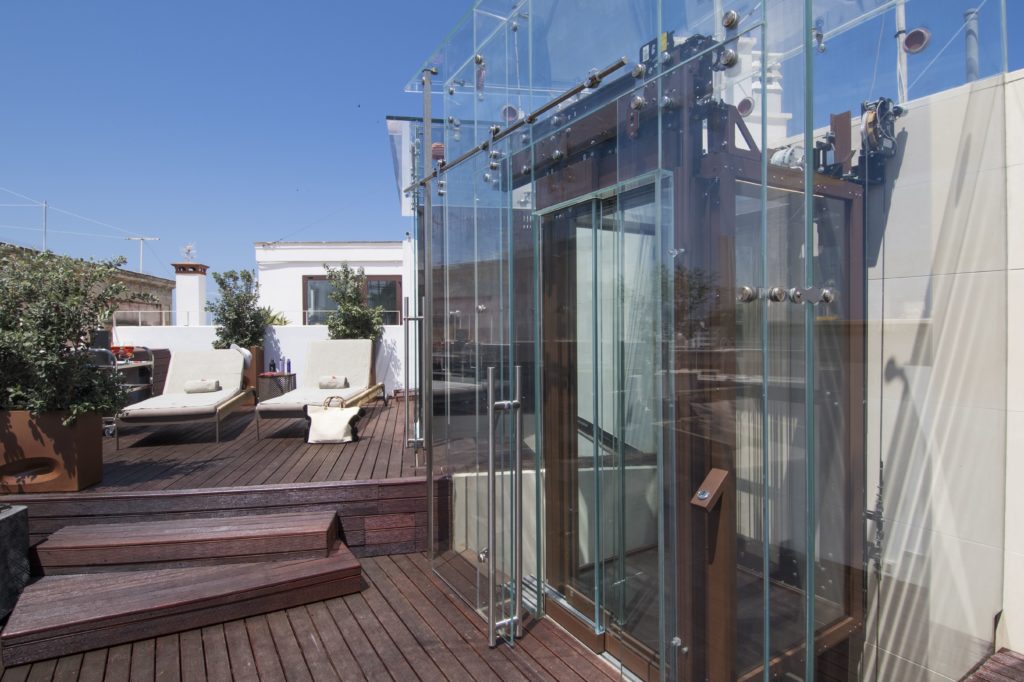 Terrace
And here you are at the terrace and the splendor of this view is unavoidable. A solarium of rare beauty, exclusively dedicated to the hotel guests, a peaceful place to enjoy moments of absolute relaxation. Closer to the blue of the sky, the blowing breeze and the old town making the setting, it will be pleasant to spend time here enjoying an aperitivo. In this welcoming atmosphere, it will be possible to enjoy this beloved Italian tradition, letting yourself be surprised by the wide selection of local and international brand wines.
---
Gallery
Virtual tour