On request, we provide transport service by car or risciò to facilitate arrivals and departures from the airport or station.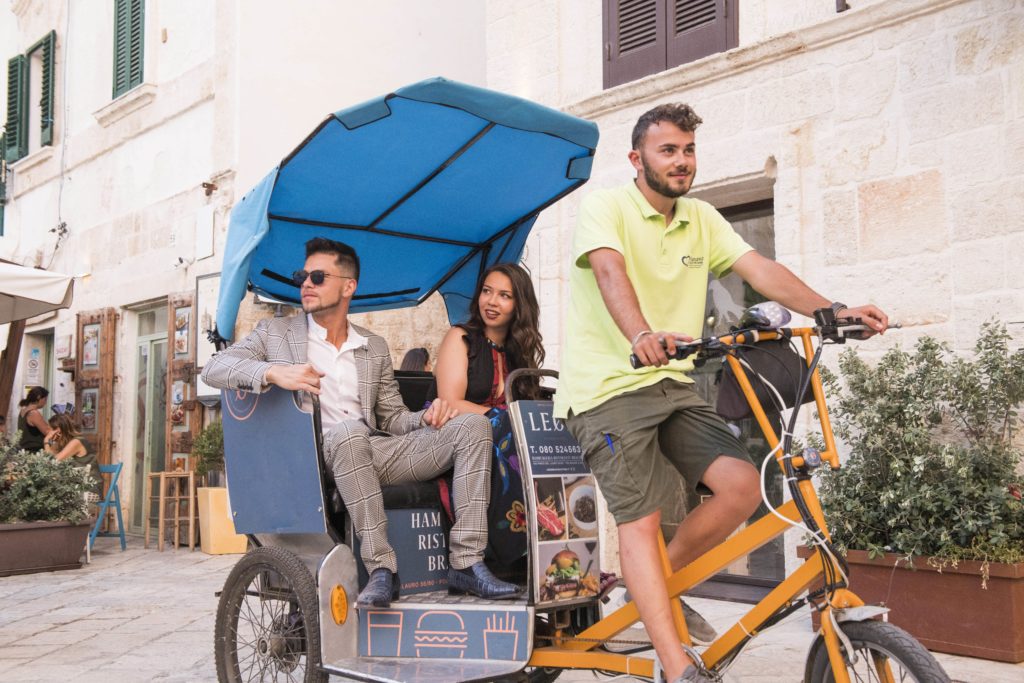 Experience all that Puglia has to offer with one of our excursions, whether guided tours, itineraries off the beaten track or a pleasant day trip on our boat. Discover a different Puglia with us.
Alberobello, Matera, Castellana Grotte, Ostuni are just some of the splendid cities of the area just a few miles from Polignano a Mare.
Our staff will be ready to accommodate your requests, supporting you and accompanying you in choosing the experience tailored for you.
---
Transfer service
The transfer service represents a great resource for those who need to move from and to stations, airports and different tourist destinations, without having to worry about driving or finding parking. The rental with driver allows you to rely on courteous and careful local drivers that guarantee a fast and quality service.An experience that offers comfort, relax and total freedom during the journey.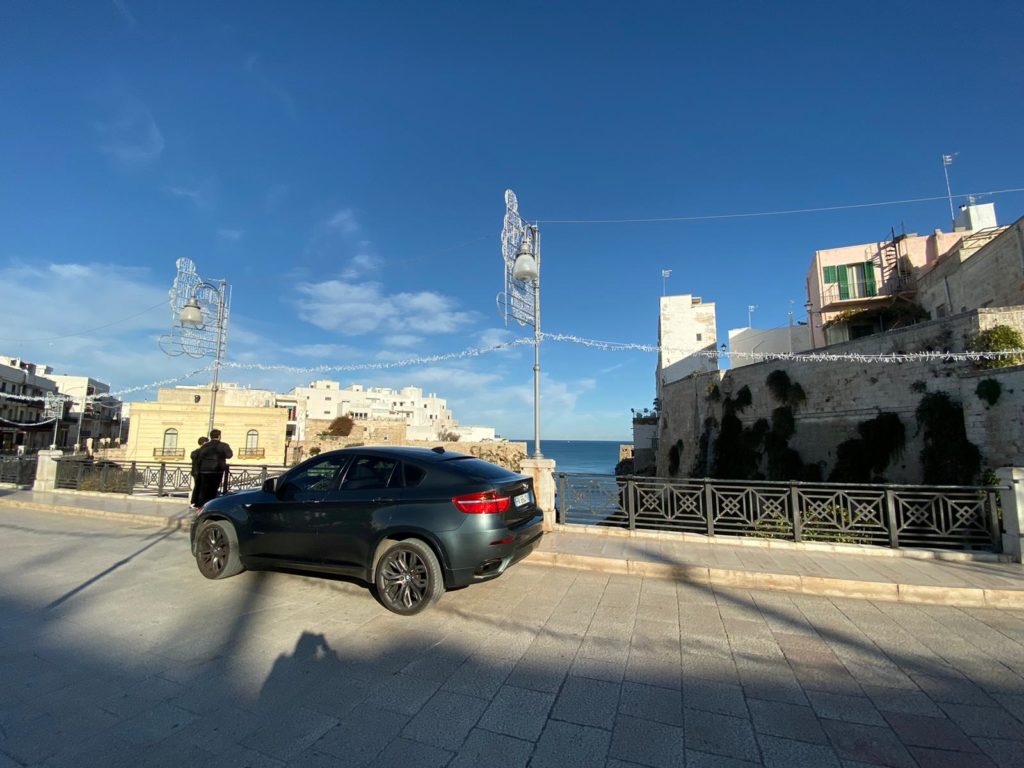 ---
Tours
Polignano a Mare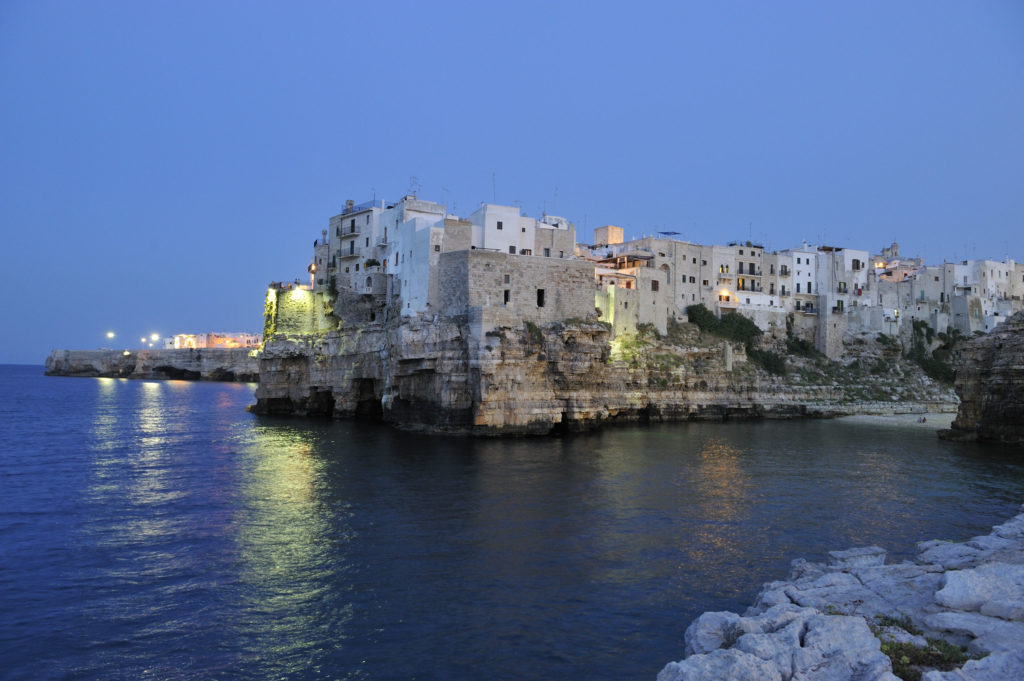 One of the most fascinating coastline of Puglia, enjoyable on boat in its enchanting natural scenery.
Creeks, beaches and sea caves eroded by the wind and the sea over the millennia offering tourists a wonderful landscape. Famous all over the world for having given birth to Domenico Modugno (Mr Volare), Polignano is a charming village, whose historical center shows up the signs of the Arab, Byzantine, Spanish and Norman cultures. Easily accessible by rickshaw, the old town enchants all visitors for its extraordinary balconies that open to the cliff overlooking the sea. Polignano a Mare offers excellent culinary experience and numerous events for those who love social life. Being at the center of Puglia, it is the ideal place from which to start daily tours aimed at discovering the Apulian territory.
---
Castel del Monte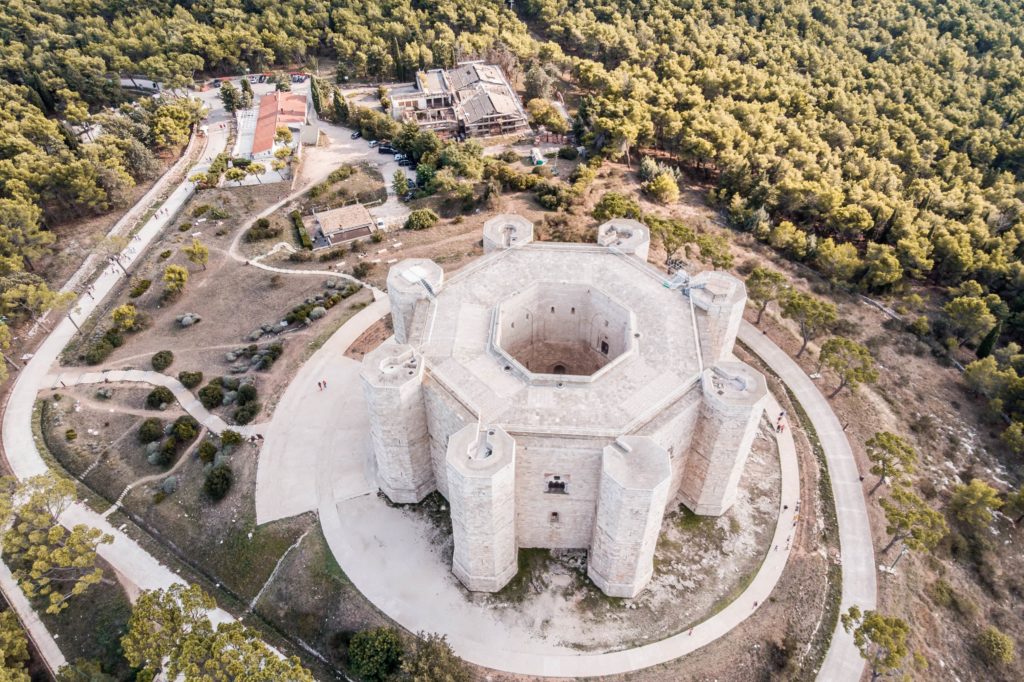 At 90 km from Polignano a Mare, a UNESCO World Heritage Site, a castle built around 1240 by Federico II in Andria. It enchant for its architectural beauty with octagon shape and octagonal towers, for the view on the Murgia Valley and for the mystery that still surrounds it. An ideal destination for history, architecture and natual landscapes lovers.
---
Castellana Caves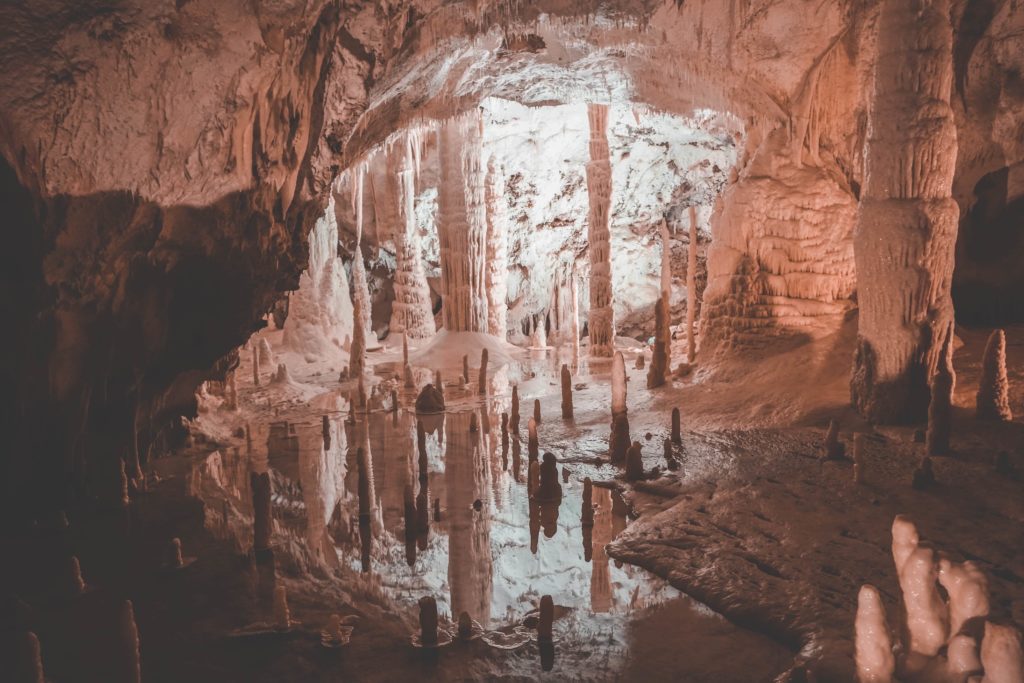 At 15 km from Polignano a Mare, an amazing geological features area, with stunning rock formations and unique stalactites of 90 million years ago. As a natural heritage of inestimable value to Italy, they represent one of the most important attractions of Puglia. An incredible and fascinating experience that enchant all visitors.
---
Ostuni
At 40 km from Polignano a Mare, the white city is characterized by its white lime houses, narrow streets and staircases filled in history. The local shops, restaurants and bars enliven the nightlife. The perfect location for those who love social life.
---
Matera
At 60 km from Polignano a Mare, Matera, an ancient city UNESCO heritage site and declared Italian host of European Capital of Culture for 2019. Inhabited since the Paleolithic, it is a city carved into the rock where elegant buildings alternate with natural quarries and underground labyrinths, creating an impressive landscape unicum.
---
Alberobello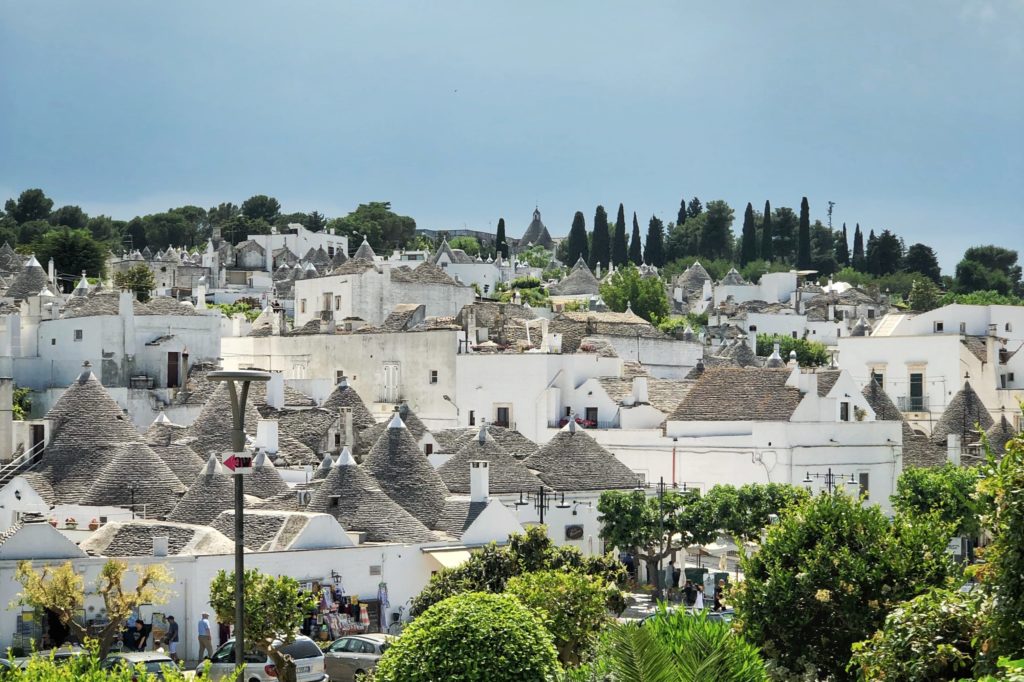 At 28 Km from Polignano a Mare, a UNESCO World Heritage Site, the Trulli town, with its eclectic and historical architecture, is one of the most popular destinations in Puglia. The perfect location for a walk in a unique setting unique among fifteen hundred trulli and restaurants where you can enjoy the traditional cuisine.
---
Monopoli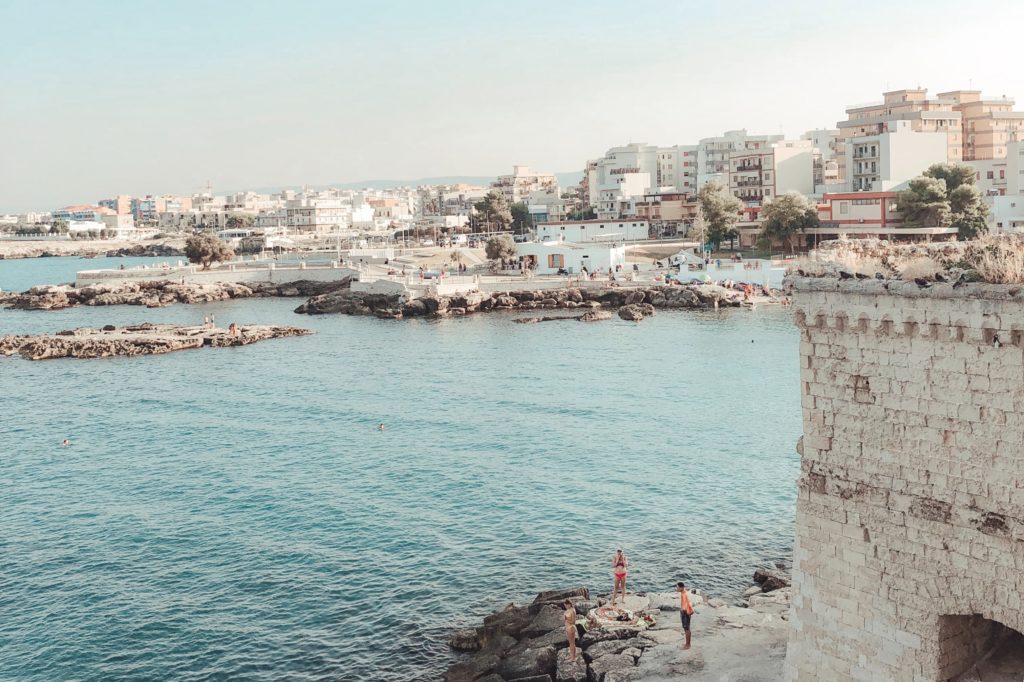 At 10 km from Polignano a Mare, a coastline that offers long stretches of fine sand and crystal sea water that slowly becomes deeper offshore. The Capitolo locality is perfect for beach life, fun and nightlife lovers.
---
Itria Valley
At about 30 km from Polignano a Mare, located in the heart of Puglia, a fertile valley characterized by a flourishing vegetation. Martina Franca, Cisternino, Locorotondo and Fasano are all villages of this area famous for trulli, masserias, vineyards and olive groves. From these olives is produced one of the finest Italian olive oil. A dynamic experience to discover the territory and traditions.
---
Bari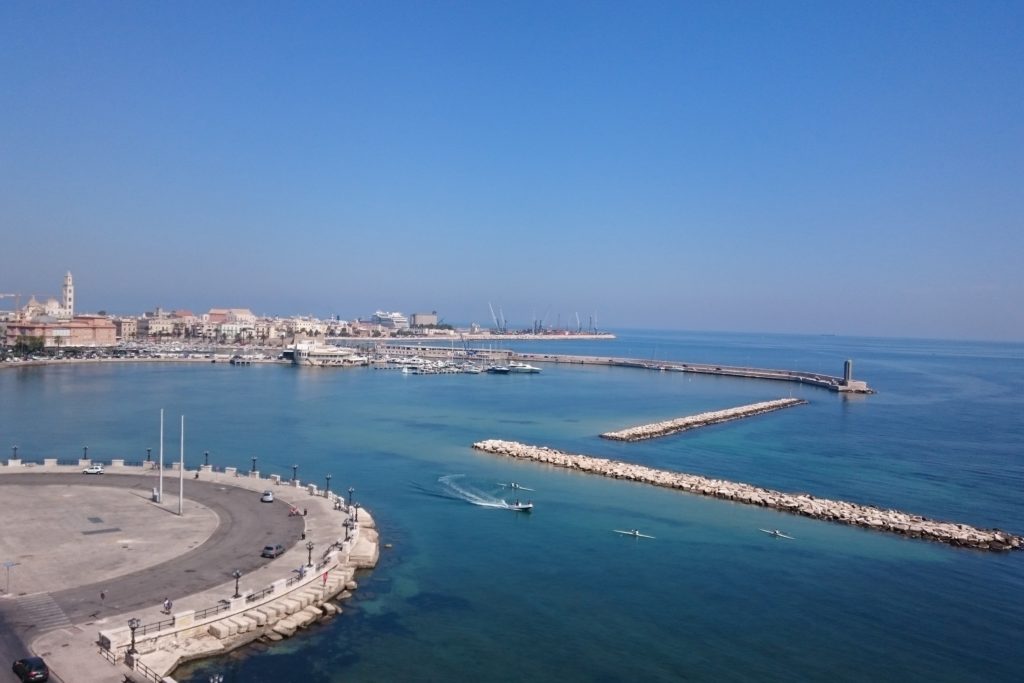 At 35 km from Polignano a Mare, the capital of Puglia, is a bustling port on the Adriatic Sea.Boasts great architectures, sophisticated theaters, elegant squares, stunning churches and a nice seaside promenade. The renovated historic center, the culture, the traditional cuisine, and grandmothers making orecchiette make Bari the fifth best European destination for the summer (Best in Europe 2019 – Lonely Planet).